Wedding Dress Cleaning
The Barnsbury dry cleaning believes that a wedding dress is perhaps the most special and emotive garment a lady will ever own. We understand this and for this reason we our dedicated to providing you with outstanding service in the cleaning of your wedding dress.

Your dress will be inspected prior to cleaning to ascertain what treatment best benefits your dress. We will then manually remove the stains by hand before cleaning your dress. After cleaning we will re-inspect your dress and decide if anymore treatment is necessary. Only once we are completely satisfied will we press your dress by hand.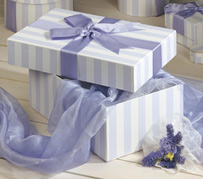 On completion of the preservation process your wedding dress is then carefully layered and packed. Special care is taken to shape the sleeves and bodice with acid free paper. Our preservation boxes are specially designed and hand crafted in the UK, to ensure the safe keeping and to prolong the life of your bridal gown.